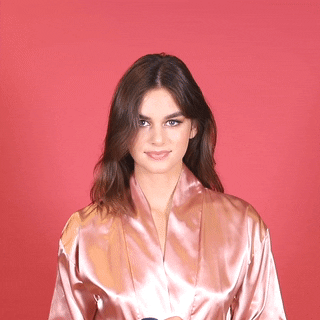 1. Wash your hair either a day before or on the day you apply the treatment. Start by sectioning your clean and dry hair using a hair tie or clip.
2. Spray in the treatment. Keep the nozzle close to your hair. Once a section is fully saturated, comb it through insuring that the solution is evenly distributed and move on to the next section. Repeat this until the entire head is completed.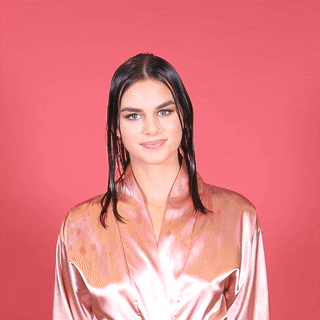 3. Make sure hair is completely soaked. Usually this means using the entire bottle. Comb through and leave your hair open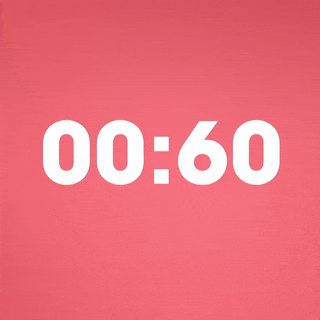 4. Let it act – for thin hair 40 minutes and for thicker hair 60 minutes.
5.
Rinse
throughly with only water, making sure no solution is left in the hair. This is very important, as during the action time hair absorbs
solution but the excess should be rinsed out so that it will not get burned on the surface of the hair. Porous hair tend to absorb more product – rinse with increased attention.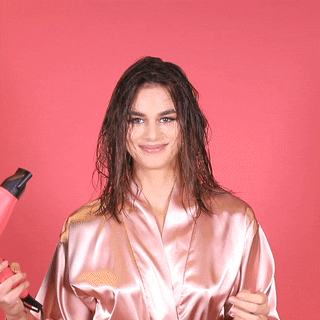 6. Blow dry until completely dry and then section your hair.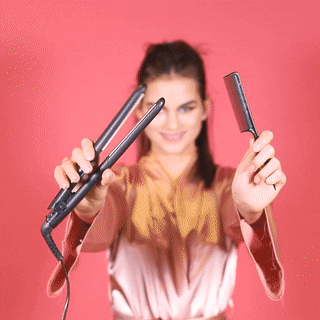 7. Straighten with an iron to lock in the treatment. Make sure your hair is completely dry. With the help of comb, go over thin sections with the iron for 6 times until hair is entirely straight. For non-coloured hair set the iron to 200°C and for coloured and/or thin hair to 180°C so that the colour will not fade. To test that the heat is not fading your hair color, pass the iron on a small section of hair and wait till it cools down. If you notice any fading lower the temperature.
Check the video instructions
Avoid these common mistakes
Not applying enough solution – Remember that your hair needs to be fully wet after spraying in the treatment
Not letting it act for the time recommended for your hair type
Not rinsing the treatment properly – Remember that remaining solution must be rinsed out 100%
Straightening too thick sections of hair – Remember to take very tiny (2 cm wide) sections at a time
Not sealing in the treatment carefully enough – Remember to pass the iron 6 times over each section
Don't wash your hair for at least 48 hours. Washing your hair too soon will shorten the effect of the treatment.
In order to maintain the effect of the treatment use sulfate-free hair products. The shampoo and conditioner included in the kit are both sulfate and paraben-free and are formulated to prolong treatment's effect.
To activate the treatment's effect blow dry your hair with hot air after each hair wash.
To maintain your showstopper hair repeat the treatment after two months.